Small Business Reading List By Rieva Lesonsky Best Practices Helping make startup dreams come true 6 ways small businesses have a large impact in local...
Legalized cannabis products are creating jobs—and opportunity. By Rieva Lesonsky Pot is hot—and getting hotter. According to JWTIntelligence, about 20% of American adults have access to...
Pantone's fall/winter colors are here. By Rieva Lesonsky Yes, spring is barely underway—but Pantone has already released the color palette it says will be in demand...
If you're reading this, you probably have a good app idea but don't know what to do next. By Robert Kazmi Luckily, this post will...
Business Changes Fast—Make These 6 Office Upgrades to Keep Up By Elaine Thompson We're hardly into the new year and there's already been plenty of buzz...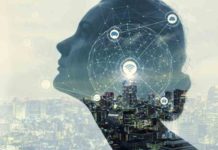 By Lauren Maffeo In the Washington, DC, enclave where I live, the owners of my local coffee shop likely aren't thinking of adopting AI. I...
When you get multiple sales leads at once, which one should you follow up on first? By Jay Reeder The easy answer for most people...
By Carlos D'Souza According to the Health and Safety Executive (HSE), in 2017/18 over 595,000 people in the UK reported that work-related stress was making...
Ready for Holidays? By Christina Riechers Memorial Day is Monday—it's always observed on the last Monday in May. This day is unique among federal holidays in...
There's a new consumer data protection regulation going into effect on January 1, 2020. The California Consumer Privacy Act (CCPA) is reported to be...
By Ken Lynch Whereas both internal and external audits give you a better outlook of your data security, you will realize that most of your...