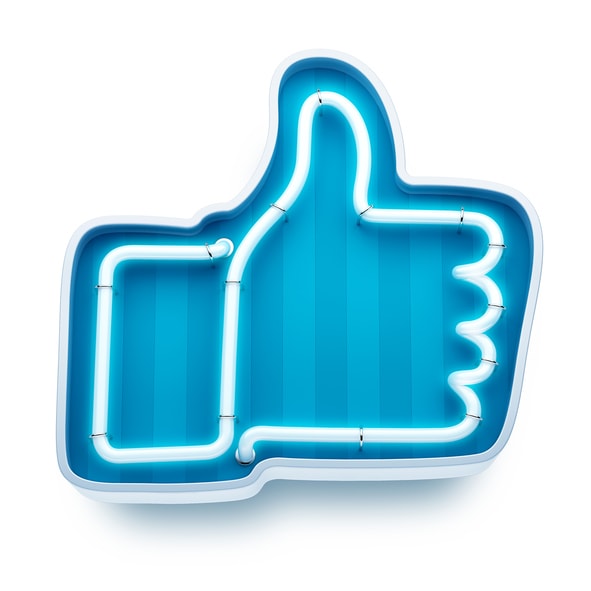 The last thing a small business owner needs is yet another daily task that requires their attention. But to survive as a small business today, a social media presence is practically mandatory.
According to a study done by the research firm Clutch, Facebook influenced 52% of consumer's online and offline purchases in 2015—which is a significant increase from the reported 36% of influenced consumers in 2014. This means that if your company isn't on a social media platform like Facebook, you're losing out on easy revenue.
As a small business owner, you may be wondering "how can I possibly compete with so many other businesses on social media?" Well, the answer is simple: use tools that make taking control of your social media easy.
These are 4 tools that will help you effectively manage your business's social media presence.
Hootsuite
Hootsuite is a dashboard that manages all of your social media accounts in one place. It's the be-all-end-all of social media management systems, and with its endless customization options, Hootsuite is a great option for those in need of a major social media overhaul.
Pros
Hootsuite's automated posting keeps your social media active even when you aren't. Posting content around the clock is a great way to keep followers thinking about your brand, and the automated schedule makes sure you won't be glued to your screen 24/7.
A difficult part of maintaining an active social media presence is to make sure you're posting content that your followers want to see and engage with—Hootsuite curates content from across the internet on any topic, so you can post engaging content for your followers at any time.
Hootsuite's analytics tool is top of the line and will give you the data you need to make informed decisions based on conversion reports and ROI on owned and paid media campaigns.
Cons
Hootsuite is a pricey service across the board. Though there is a free plan, it only allows for 3 social profiles, and Hootsuite's cheapest "Professional" plan is $29 and only allows for 1 user, rendering its team management system useless for large teams with remote workers.
Hootsuite's service takes time to understand. Some of its processes are long-winded and require a lot of decisions in order to get a single task done. This may not be the ideal system for small business owners that want a simpler social media tool.
Pricing: Free plan for 1 user and 3 social profiles, then $29, $139, and at the highest end $499 per month.
Buffer
Buffer is social media's swiss army knife, capable of getting a lot done very quickly. From scheduling to sourcing relevant content to share with your followers, Buffer does it all.
Pros
Buffer's automated posting feature makes it easy to amp up your small business's presence on social media without much work at all. Schedule Facebook posts weeks in advance, and forget about it until you have new content to share.
Buffer is easy-to-use and requires no training or advanced marketing skills. Easily customize your posting schedule, copy (including pictures or gifs), and account settings with the click of a button.
Buffer can also source information from any RSS feeds you want. For example, say you want to post articles written about gardening to your Twitter page, but don't have the time necessary to do so. Just input a site like Better Homes and Garden to the RSS feed and scroll through the articles Buffer pulls up! Use the automated copy and schedule to one of the available posting times on your account's schedule. Easy peasy!
Buffer also has a graphic design platform called Pablo. Pablo is an excellent Photoshop-like site that makes designing graphics for your Instagram page ridiculously easy. With automated options and sourced pictures, your social media accounts will look professionally designed in no time.
Cons
Team collaboration and Analytics tool only available on priced plans
Buffer's team collaboration functionality and its analytics function is only available on its paid plans Buffer for Business, starting at $15.
Pricing: Buffer is a free tool for up to 3 social media accounts. The next level up is $10 to add 10 social profiles and more scheduling room, and then business plans that are $99, $199, $399 per month.
CoSchedule
CoSchedule is a digitized marketing calendar with the ability to establish a collaborative workflow system amongst your team. CoSchedule is a great option for small business owners that want to invest in a well-rounded service that is collaborative simple to use.
Pros
CoSchedule allows you to organize all of your marketing communication and planning in one place, creating a  seamless workflow from beginning to end.
Syncs with 35+ Applications and Services
CoSchedule can sync with tons of tools and social accounts, including WordPress, Evernote, and even Google Analytics and Google Docs. This means you can source your blog posts, notes, emails, tasks and social posts all in one place!
CoSchedule's analytics feature also determines the best time to share your posts on every social account for the highest traffic and engagement. Also, CoSchedule will automatically recycle posts in their "ReQueue" to be scheduled at a later time—manual scheduling can be a thing of the past!
Cons
Though CoSchedule has a 14-day free trial period, there is no long-term free plan.
Pricing: CoSchedule has a 14-day free trial and then its plans start at $40, $60, $300, $1,200 per month.
Audisense
Audiensense is an analytics tool that builds reports on your internet audience based on a set of criteria that you select. Audiense analyzes over a billion social profiles based on a set of criteria you pick to help you target new followers or monitor your competitors' profiles.
Pros
Audisense will create a report based on criteria you want to know more about. For example, you could create a report based on your own company and learn more about your followers by demographics like gender, spoken language, age and general interests. It can also differentiate where they get most of their content from and what brands they enjoy.
It's a great tool to help you understand your social media audience better.
Cons
It is not a scheduling tool or content creator, so it is an extra add-on that you may not need.
Pricing: $359 monthly plan and $299 annual plan.
Revamping your business's social media presence can be a beast to take on alone. But with the tools listed above, you can easily make the most of your time on social media. In the end, whether you decide you need a tool to manage your business's social media or choose to strike out on your own, be sure to take advantage of the free marketing opportunity that social media offers.
Katie Campbell is a marketing and finance writer at Fundera. Her expertise lies in helping small businesses grow using the latest social media and content marketing strategies.