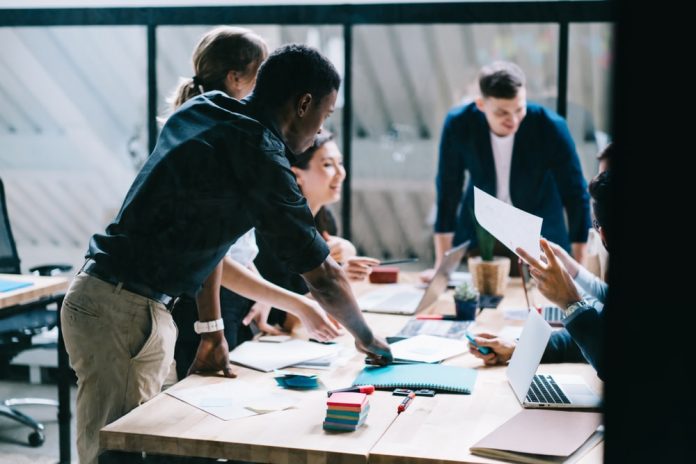 By Lisa Smalls
Time management and productivity go hand in hand with your company. As a business owner, you can start 2019 off right by improving corporate productivity and promoting work life balance for you and your employees at the same time.
Self-management challenges can be significant for those who are in charge. In addition to guiding your employees to higher productivity, it is important to first adopt the personal habits you would like to see demonstrated in each employee.
Start identifying ineffective work habits, correcting them, and then model efficient behaviors. By implementing these practical guidelines below, you as a leader can initiate productivity increasing techniques that will raise your bottom line in 2019.
Create a better work-life balance
If you overwork yourself all the time, you'll eventually burn out. It's also a poor example to set for your employees. Of course you want everyone to work hard, but you want them to want to work hard. A burnt out employee will be useless.
Set the example by maintaining your own balance. Encourage vacations and don't force long hours. You should also be taking care of your health in all ways necessary. Sleep is an absolute must, even for the boss.
Sleep deprivation leads to poor work performance and productivity, as well as poor work life balance. Emotional and physical side effects threaten both both your well-being and corporate productivity. Therefore, better sleep is paramount in every way to your life both professionally and personally. Investing in your sleep life and being aware of how you sleep is key. Knowing how you sleep helps you best choose the right sleeping conditions for you to keep you rested, healthy, and in good shape to be a role model for your employees.
Being a role model in the office
As a business owner, you have the dual responsibility of effectively managing your own time and also ensuring your team builds optimum productivity as well. When it comes to employees, there are several practical measures and concepts to integrate into your plan to boost this year's productivity.
You can start by encouraging your employees to develop independent skills when it comes to time management. Encouraging independence leads to greater accountability, instead of your micromanaging and causing them to be dependent on you for daily guidance. Remember also that appreciation for a job well done is a leading factor in job performance, productivity, and employee retention.
In addition to appreciation, another big factor to consider is employee wellness and satisfaction with his or her work environment. Levels of stress and fear are major wellness factors. The American Institute of Stress reports that "occupational pressures and fears are far and away the leading source of stress for American adults."
Part of relieving this pressure and reducing anxiety is letting employees have the freedom to develop their own work style, which can be achieved through two-way communication between you and your employees. It may sound surprising to you, but remote workers are often more productive, and even letting employees use social media at work can boost productivity as well.
Consider everyday practices to promote at your company in order to help employees personally improve with their time management and productivity:
Consider offering time tracking software, such as implementing a project management tool.
Remind employees that multitasking is continually demonstrated to be inefficient and does not improve productivity for anyone. Encourage employees to finish projects first and then worry about distractions like a growing email inbox.
Tell your employees to take more breaks and hit the gym if they need to, as these breaks from work increase productivity in the long term.
Reconsider meetings if they are not altogether necessary. Consider 'standing' meetings.
Encourage employees to make their cubicles or offices aesthetically pleasing, which is shown to significantly raise productivity.
Make sure company goals are well articulated and communicated to every employee, so every employee has a sense of belonging and purpose. Such engagement causes productivity to jump significantly.
Encourage all supervisors in your company to give great feedback. Constructive feedback fosters on the job learning that leads to career development and hence, motivated employees.
Identify non-related work stress and give employees the time and support they need to resolve these matters that can be distracting and cause employees to lose focus.
All of these practices and suggestions lead to satisfied employees who feel appreciated and that they belong to a common purpose with your organization. Such practices are essential for ensuring work life balance for your employees that makes their jobs sustainable and increases work productivity.
Lisa Smalls is a small business owner from Raleigh, NC with a passion for writing. When she isn't working in her shop, you can find her in yoga class or making a killer cup of coffee. @smallzsaysthis
Productivity stock photo by GaudiLab/Shutterstock