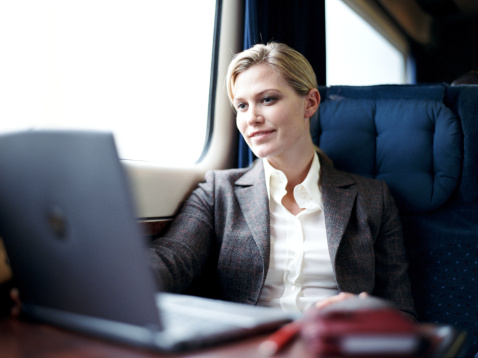 By Dan Patterson, CityPASS.com
Traveling for your business is sometimes a necessary task that can mean conventions, trade shows or just meeting with clients but the downtime on these trips can almost feel wasteful if you aren't making the most out of your traveling time. Dan Patterson of CityPASS.com, an online attraction ticketing company shares five tips for small business owners to make the most out of business travel. These five tips are simple to implement and can make a big difference for a productive and easier business traveling experience.
Travel Time is Work Time. You can make the most out of your business trip by remembering that travel time is work time. That extra hour while you are waiting to board the plane is ideal to read a work related book or work on a project for your company and a flight can be the perfect time to catch up on blog writing for your business. It is important to remember that your six-hour flight is an ideal time to get work done without distraction.
Pack Easy and Light. If you must have luggage to be checked, why not do what some other business owners do and ship your bag with a company like FedEx or UPS? That cuts down wait and most hotels will receive your bags and put them in your room to be awaiting your arrival.  If shipping isn't an option, remember that you can take advantage of hotel cleaning services, so pack only necessary clothes in a light carryon bag and if something needs to be cleaned to be worn again, it can be done.
Organize Your Schedule Ahead of Time. The downtime on a trip can seem wasteful, so plan things out ahead of time to meet with clients, make connections with other business owners or to even meet people whom you know via social media but have not yet met in person while away. No matter what you plan, it is important to organize your schedule ahead of time to optimize your business travel.
Make Your Trip Tax Deductible. If you plan for a convention on Friday and then a business meeting on Monday, you can have downtime during Saturday and Sunday to explore the sites of the traveled city and have the trip become tax deductible. If you save receipts and keep records of the reason for your trip, both the Friday convention and the Monday business meeting, your trip could be tax deductable.
Look Into Deals. If you'd like to use some free time to explore the sites of your destination, look into deals ahead of time for the main attractions of the business trip town.
CityPASS.com is an online ticketing website that can also tell you how you can save money visiting some of the top attractions in New York, Chicago, San Francisco, and other cities.