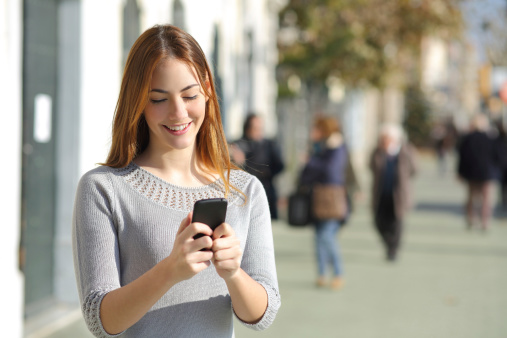 By Alex Espenson 
Connecting with customers online is about more than signing up for a Facebook profile or using Twitter from time to time. It's about extending your brand's identity into the digital sphere in a relatable way. When it comes to social media, your customers don't want to read only about your products and services every day; they want you to provide them with information they can't get elsewhere. As you work towards developing or refining your company's online strategy, stay focused on being personable.
Of course, being personable online isn't easy for every business leader. Thankfully, making your company friendlier with social media doesn't have to be tough. Use these five tips to make your brand more user-friendly online.
Ask your followers about favorite pastimes. Companies with a successful social media image know that engaging followers isn't all about promoting products. Instead, look to sporting, entertainment, and health news to inspire your followers. A recent series of Nu Skin posts asked followers about their feelings on the World Cup. These posts are great not only because they engage followers, but because they also pick up on trending topics. Connecting with your followers should be one of your top priorities with your social media platforms. Showing that you aren't just about business instills trust, and creates longer lasting relationships.
Create dialogue with followers. Too many marketing novices make the mistake of posting updates without responding to follower comments. While it might not be possible to respond to each comment individually, it's a good idea to check on newer posts and thank everyone for their input.
Share information in Internet-friendly doses. You keep up on developments in your industry, and you want to share them with your followers. While it's a great idea to share the latest news or research, be sure to do so in moderation. Try to link to articles or videos that are relatively short so that readers don't get bored.
Give a face to your online identity. Far too many companies with a presence on social media fail to connect personally with their followers. This is largely because big businesses don't often have a recognizable face online. Consider enlisting your employees to make online ads or videos to share on your profiles.
Run contests or promotions, and just have fun. Keeping your followers interested in your social media activities requires more than providing useful information. It's also a good idea to encourage page likes, shares, or comments by running periodic contests. You can even build buzz for your business by offering special coupon codes to followers. In the end, the way you are going to gain and keep your followers is to provide value to them. Whether it is through giveaways, helpful tips, interaction, or entertainment, just have fun with it. Social media is the perfect way to get personal with your customers.
Alex Espenson is a recently retired business owner who spends the majority of his free time consulting and guest lecturing on entrepreneurship and excelling in the modern business world. He is currently writing a book on his experience in the corporate sector.