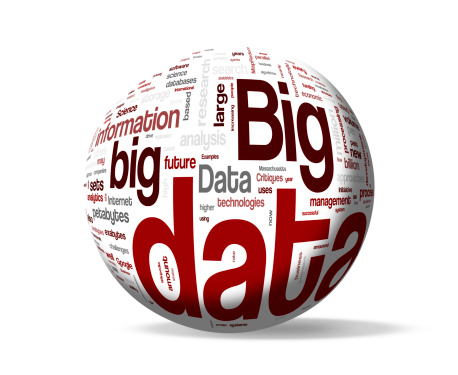 By Alex Espenson 
Big data is not just the latest buzzword used by management consultants, but managers use it to predict trends that guide decision makers' strategic goals. The same advancements in technology that have propelled business growth for both established companies and start ups also help sustain companies well into the future through skilled data analysis. Large companies have recognized the value of generating and implementing plans to collect, store, retrieve, analyze and report data. They recognize it as a key way to maintain their market advantage by anticipating customer expectations and conducting competitive analysis with close competitors. Small businesses now recognize that the opportunity costs of ignoring big data are too high, and they also have begun to tap into this resource. Here is a key reason why big data has become an important factor in decision-making as well as reasons that business leaders place confidence in the results.
Customer Relationship Management is on the Critical Path of Business Success
Big data is often defined as the unstructured as well as the defined large data sets produced through stakeholder interactions. The primary stakeholders usually are a company's representatives, key suppliers and the ever-important customers. Company interactions with its suppliers are generally streamlined through agreements that are driven by market conditions; these types of transactions are relatively uncomplicated compared with the task of predicting the buying habits of consumers. Consumer buying habits incorporate emotional decisions in addition to more logical, quantitative input. Companies conduct big data analysis to help detect patterns in the human behavior of the consumers within their targeted demographic market. Understanding these consumer behavioral patterns helps business leaders shape their companies' high-level strategies and plans.
While some companies may use big data analysis results to fuel tactical maneuvers like partnering with mailing list companies to market products to specific customers, it is more likely used for higher level planning purposes. Company decision makers realize that in the age of information technology and social media establishing strong customer relationships is a key business growth factor. Today, people do not just spend money on good products; they spend money on quality products and socially conscious companies that have earned their trust through relationships.
Discipline of Data Analysis Maturing
When the term "big data" was brand new, nearly anyone who took some college statistics courses and could manipulate a database was able to strategically place a few buzzwords within their resumes to begin a new lucrative career in data analysis. Today's environment is a little different. Industry now understands the magnitude of the analysis effort, and business leaders know a little more about what kind of results they expect from big data analysis initiatives. Academia's response to their industry partners was to incorporate more data analysis course topics within their business and information systems curricula. Students within these programs are usually exposed to experiential learning opportunities where they hone real world problem solving skills. These data analysts establish the processes and tools needed to conduct big data analysis, and the results of their efforts are seen across many sectors that include financial services, manufacturing and research science. The unwieldy big data would sit unused without a skilled data analysis team to synthesize the data elements, conduct the analysis and present the findings as information that business executives can use to quantitatively support decision making.
Robust Models and Systems Improve Data Analysis Effectiveness
One of the challenges that businesses traditionally faced when attempting to use big data for any type of analytical effort is the sheer volume of the data sets available. Besides a skilled team of data analysts, companies require the right tools to glean the expected results from their data. The number of big data analysis models and tools continue to increase as more companies attempt to tap into this important asset. Statistical models are developed by analysts to process the large amounts of data available from company systems and public information sources. Additionally, a data system used to synthesize big data typically has a data dashboard that allows decision makers to access analysis results in a concise manner.
Big data analytics has the potential to be a powerful tool in the arsenal of modern business leaders and executives. However, companies that capture the most benefits from big data analytics have invested significantly in enterprise systems and skilled data managers. Business decision makers must be aware that analysis of big data is only a statistical tool; they must still apply their talents and experiences within the decision making process no matter the effectiveness of their software systems and staff.
Alex Espenson is a recently retired business owner who spends the majority of his free time consulting and guest lecturing on entrepreneurship and excelling in the modern business world. He is currently writing a book on his experience in the corporate sector.