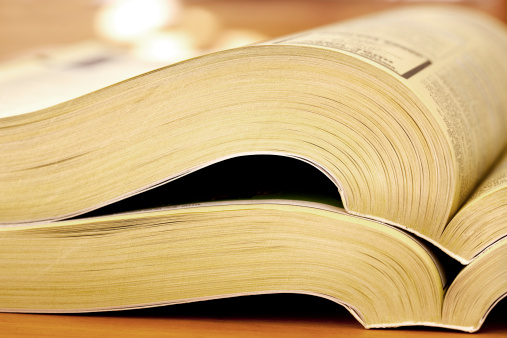 By Erik Trusler
Some days it seems we're all living in a virtual reality: smartphone in hand, talking by text, shopping online, swiping through the news. But not everybody has gone digital. Many segments of the population still rely on print for news, entertainment, and directory services.
It's tempting to go with the prevailing perception that print media and advertising are dinosaurs, made extinct by digital ads, consumer review apps, and online search. And while this may be true for most millennials, a sizable audience of consumers still relies on print advertising and directory services, especially when they seek local products and services. Likewise, small businesses rely on printed directories and ads to reach out to their customer base and generate leads.
Managing digital display and search engine marketing (SEM) campaigns requires an ongoing investment of time and money, some tech savvy, and a mechanism for tracking and interpreting ROI metrics. If your business isn't big enough to hire an ad tech firm, it might be hard to measure the success of your digital campaigns. If you are a local, sole proprietor or home-based business, you want to stay focused on your products, services, and customers—not on micro-managing digital ad placements, search terms, and click-throughs. If you are an electrician or plumber, for example, would you rather be working a billable hour on a client project or spending that hour setting up online ads with unknown ROI?
But does anyone look at print ads or directories anymore? After all, we know those smartphones have an audience—it's hard to get people to focus on walking and driving properly! You might be surprised to learn that the YP Real Yellow Pages were accessed more than 4,000 times per minute within the directory delivery scope (footprint), according to a 2014 Local Media Tracking Study by the LSA Research Department.  The value of a lead is often higher with print ads given how and why potential customers see them. Print ad viewers are typically in the final stages of making a purchase or contracting a service—75% will make a purchasing decision after comparing print ads.
Some services and products, especially those involving higher price points, customization requirements, or special skills, require the consumer to research and compare potential vendors. Many demographics (e.g., 40 and older) are not comfortable using online searches or review sites for big ticket items and services. Other populations (rural area residents, lower income) may not have reliable access to online resources.
Small businesses that focus on local clientele and service delivery generate leads and new customers differently than national retail chains or services that aren't location-specific. We've found that consumers prefer to compare local companies side by side in a directory. According to the 2014 Local Media Tracking Study, 67% of consumers reference one or more print ads when shopping for a local product or service. They reference an average of 4.1 ads before making a decision. This is your chance to grab a potential customer's attention and make a lasting impression; use this opportunity to tell the story of why your business is the best choice. It's easier to stand out with a carefully designed ad on a page of related listings than in a sea of Internet search results.
Beyond demographics, certain services lend themselves to print advertising more readily. When the basement has flooded or a tree has fallen in the front yard, most of us still reach for the phone book to get a quick overview of local experts who will answer the phone and help us with our emergency, right now. The closer they're located, and the more we feel like we're reaching out to a real person with real skills, the better. Finally, in a natural disaster or personal emergency, online services may not be available. A Thrive Analytics Local Search Survey of 2,004 online respondents from August 2013 found that 70% of consumers would be extremely likely to reference a print directory like the yellow pages in these situations.
No matter the type or size of business you run, maintaining a balanced mix of advertising channels is important. Assess your target demographic and think about how they shop and research. Put yourself in their shoes, in the scenario most likely to lead them to a purchase. If you're a business owner that prefers digital everything, reach out to some of your customers or neighbors from a variety of backgrounds to get a better understanding of how they make purchasing decisions. And in the era of Big Data, don't forget to evaluate your advertising metrics regularly—track where most of your substantive leads are coming from, what percentage convert to paying customers, and the cost per lead from print versus other channels. We've found that local businesses like insurance brokers and credit unions can generate hundreds of leads per year from print ads, which sometimes produce twice as many leads as digital ads.
There are those that dismiss print advertising out of hand, but small and home-based business owners should not make that mistake. Keep your finger on the pulse of your community and make sure potential customers can find you right away.
Erik Trusler is vice president of Print Media LLC, which publishes and distributes the iconic YP Real Yellow Pages℠ directory. Erik can be reached at  314.300.7321 or by email:  Erik.Trusler@yp.com.